From time to time you will find an Update icon next to the name of your forms and templates.
This is to indicate the form requires updating
To update your form, just double click on the name of your form and then click Update.
Once your form is updated you will have the latest version of your form.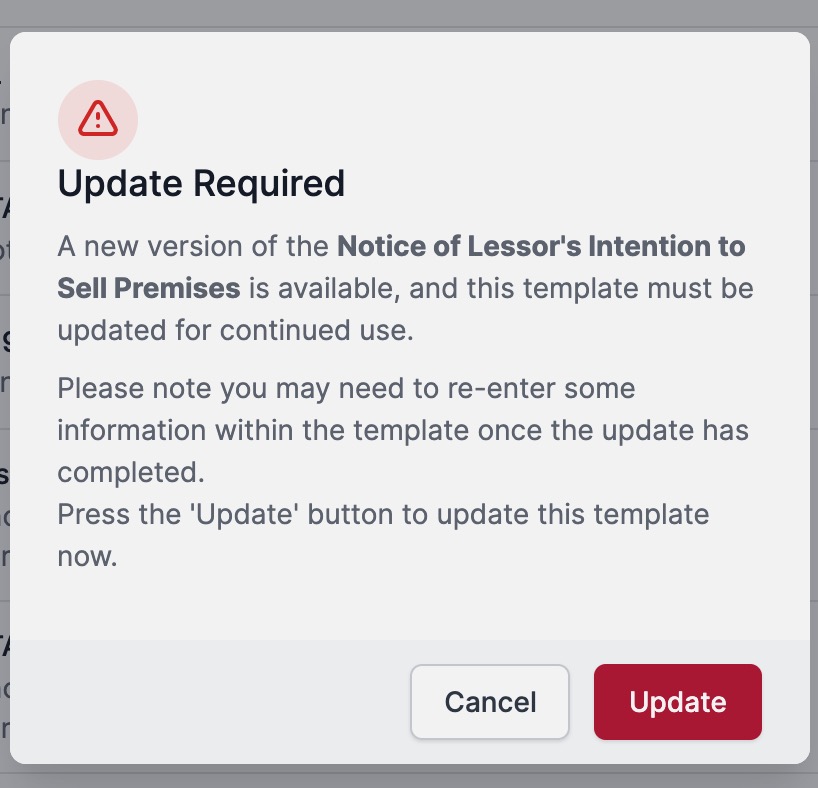 info
We recommend that you review the content of any updated forms to ensure that everything is completed.