Downloading DocuSigned Document, including Certificate of Completion
info
When a form has been successfully signed via Remote Signing, the status will show as Signing Complete and the Realworks user will now have the option to download the signed document.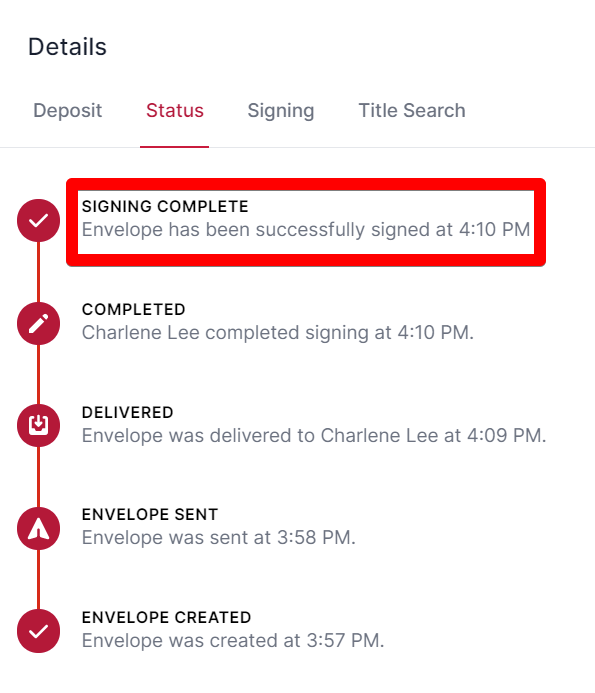 📝 Steps
Open the desired finalised form
Click Signing in the top toolbar OR in the Details section on the right-hand side of the screen
Click Download Signed Document in the bottom right-hand corner of the screen. This will cause the completed form the download as a pdf, with the Certificate of Completion added as an another page. This certificate contains:

✅ DocuSign Envelope ID (also printed on each page of the DocuSigned document)
✅ Total pages sent for signature
✅ Signer events (name, email addresses, time and date document was sent, viewed and signed)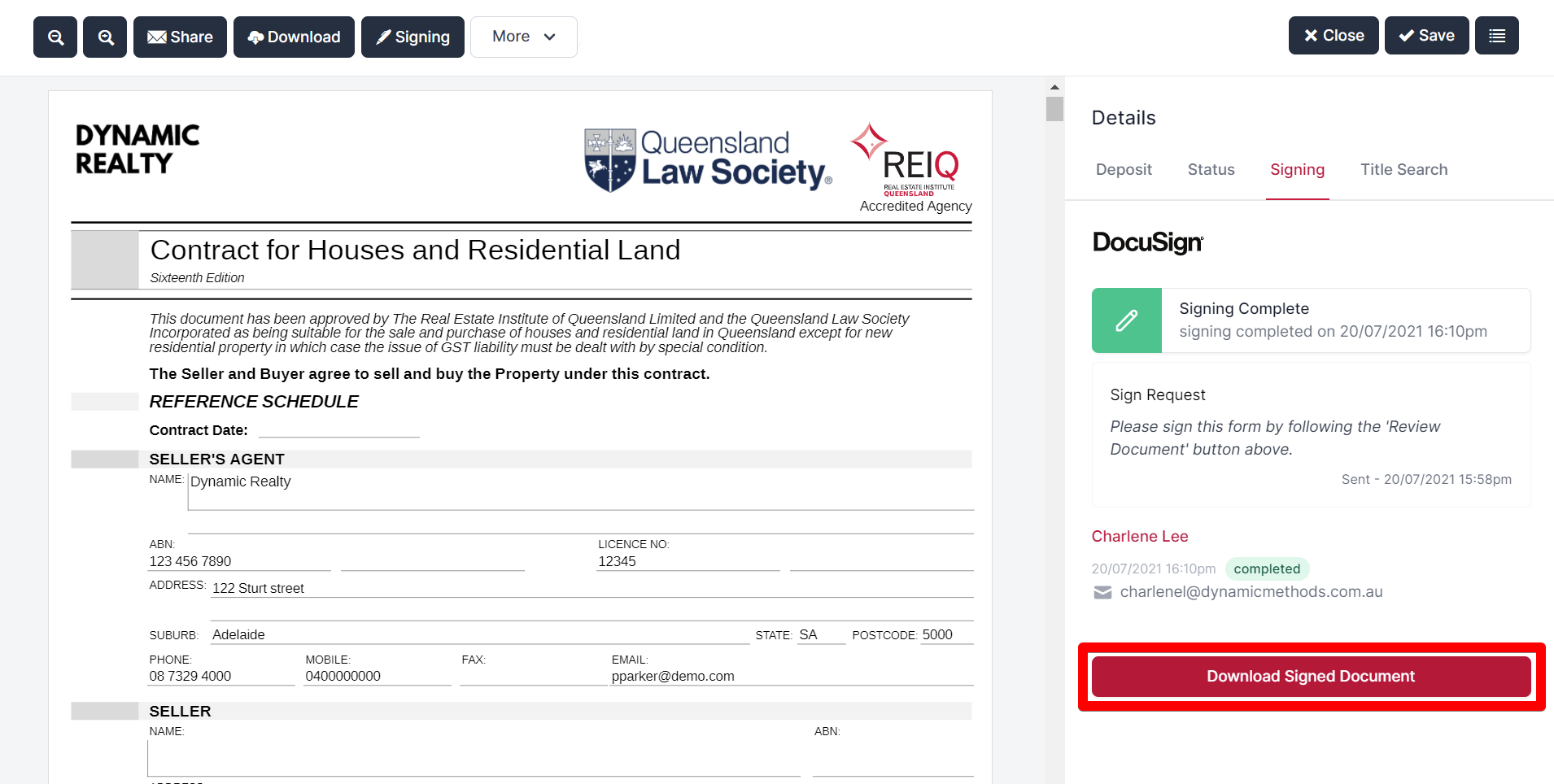 DocuSigned forms are also sent to the signing agents email address (as per the DocuSign account set up).