Inserting Agent Signatures
📝 Steps for inserting agent signatures
While in an applicable draft form, click a yellow signature area.

Select the agent you would like to sign for from the drop down menu. The agent's signature will display below the name. Click Save.
info
If a signature has not yet been created, the signee will need to add their signature to their Realworks account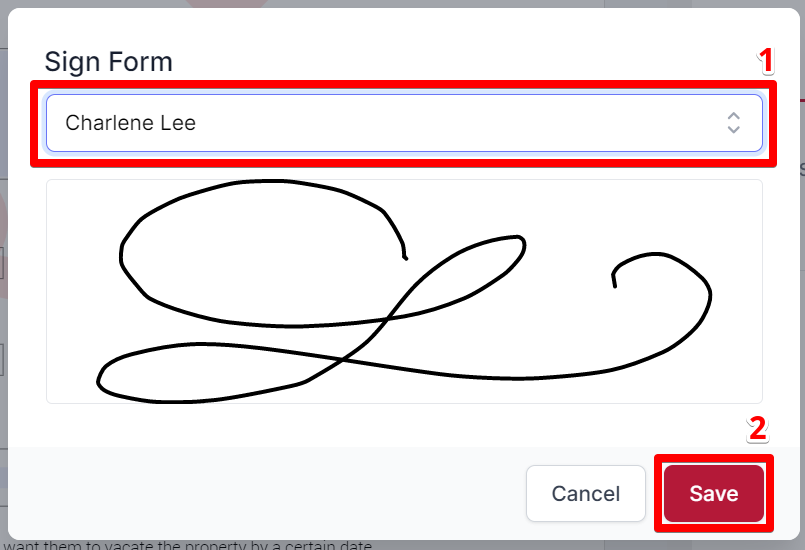 The signature will now appear in applicable yellow signature fields within this form. You can also click these fields to bring up the signing screen.
info
Signatures can only be added or changed while a form is a draft. Once finalised, no further changes can be made.