Realworks has partnerships in place with organisations that provide goods and services that are complimentary to the Real Estate industry.
The services partners offer vary and details are provided below on forms and types of services available.
Service: Electronically receive a Title Search for a premises from InfoTrack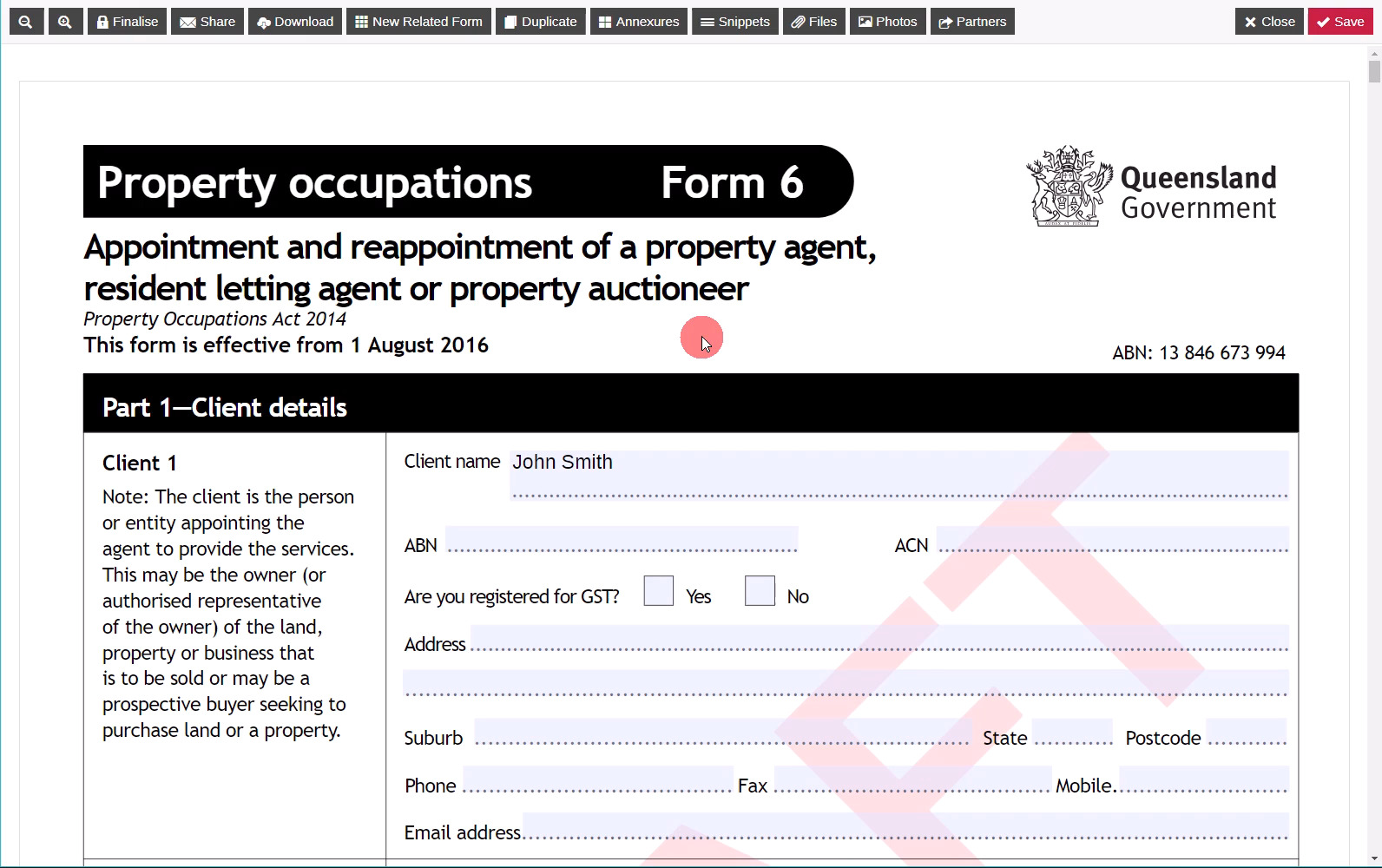 Navigate to any form with an attached PO Form 6 in Realworks. Click More in the top toolbar and select Partners from the drop down menu.

By clicking InfoTrack Title Search, Title details and/or Title Reference details that have been completed in the form will be populated into the InfoTrack request.

Select the checkbox, acknowledging that an InfoTrack account manager will contact you to set up an account for the service.

If you already have an InfoTrack account enter your InfoTrack Username and Password details.

Click Submit button

Once your request is submitted, a green success message will appear in the bottom right corner of your screen.

Title Search will open upon successful search and be viewable within Realworks.

Select Close or Download from the search view.
info
Title Search files will be attached to your form within Realworks for future retrieval (if necessary).
InfoTrack Partners dialog will appear on screen and will indicate the submission date of the search.

InfoTrack Title Search Files will be attached to the form within Realworks. Select desired form, click the Files button to view the report.

Click the download icon from the files dialog to access report.
note
If you choose not to request a search send details to InfoTrack at the time of finalising the form but later want to arrange one, you can manually submit a request by selecting the finalised form and clicking the Partners button at the top of the screen while in Realworks.