As your Realworks subscription comes close to renewal (30 days from renewal date) you will see a reminder banner appearing:

When Principal users click on the link in this banner they will be redirected to the Current Subscription(s) area of Realworks.
When Non principal users click on this link in the banner they will be redirected to the My Details area.
Subscription renewal is also available through the Account Details button.
caution
Only Principal Users are able to view this section.

Accredited Office view: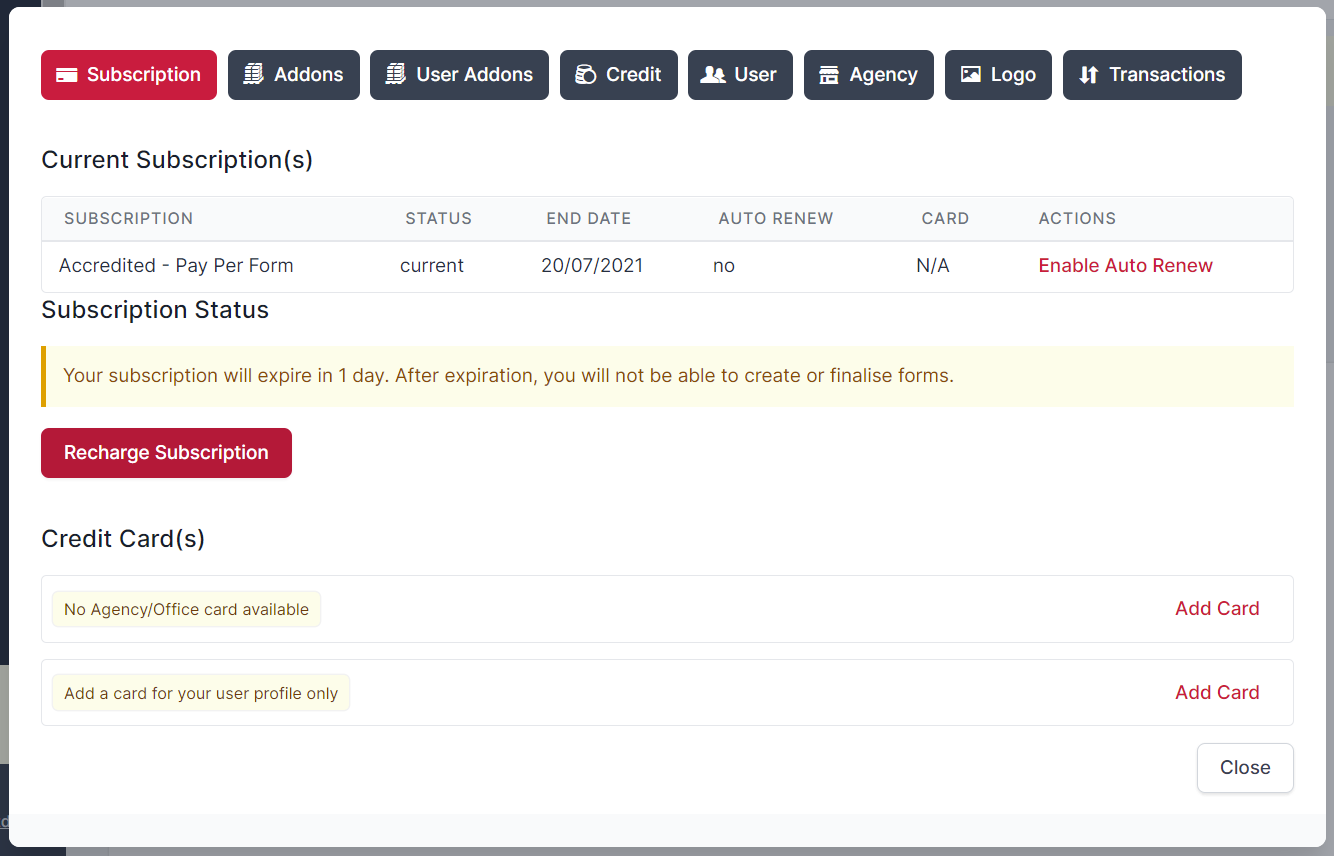 Non-accredited Office view: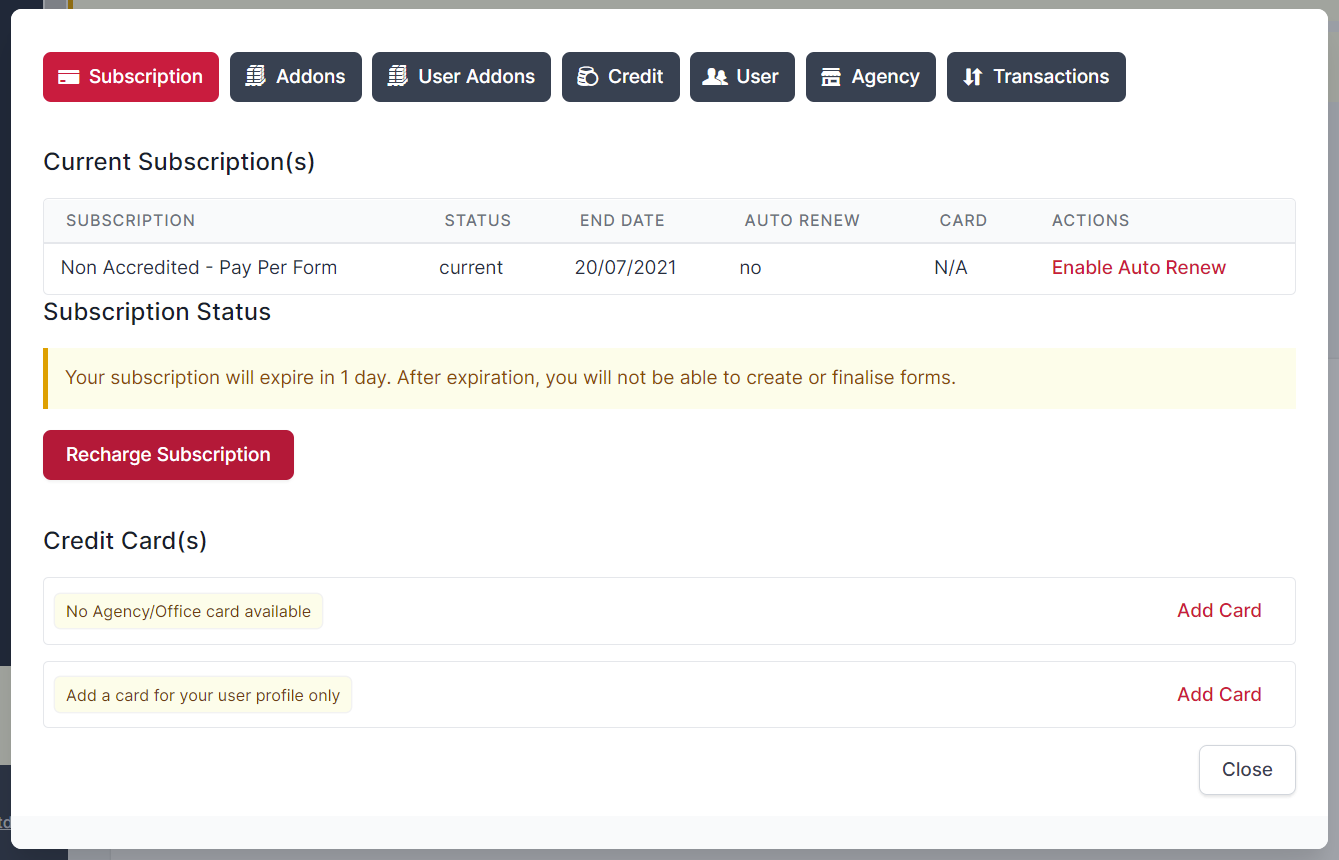 Click on your Account Details in the bottom left-hand corner
Select Subscription in the top toolbar
Click Recharge Subscription
Select the appropriate subscription
Enter credit card details in the subscription screen (ensure all fields are completed) OR select an existing agency card
info
See the Auto Renew section below for details of automatic renewal.
Click Renew Subscription
Upon making a successful payment, a tax invoice will be emailed to the logged in Principal user.
If a subscription payment has been made, or if your agency has set up auto renew on their Realworks subscription, you will see the following screen: